FREE DOMESTIC SHIPPING
ON ALL ORDERS OVER $100
Shop Location
13 County Road E.Freetown, Ma 02717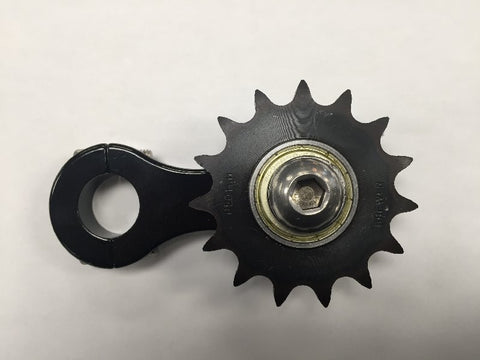 Troy Fab Bolt- On Dogbone Chain Tensioner- 1" Frame
$ 75.00
Brand Troy Fab
Fits all Hardtails and Bolt-on Hardtails with a 1″ cross tube. Bolts to 1″ bottom frame cross tube. Slides left to right and pivots up and down. 15 Tooth "MADE IN USA" Idler sprocket (SEALED BEARING), This is for 530 chain. Machined from 5/8″ steel.
Note: Please verify you have 1″ tubing for a cross tube.
Sandblasted ready for paint or powdercoat.
This fits on any custom frame or bolt on hard tail that has a 1″ cross tube to bolt to.