FREE DOMESTIC SHIPPING
ON ALL ORDERS OVER $100
Shop Location
13 County Road E.Freetown, Ma 02717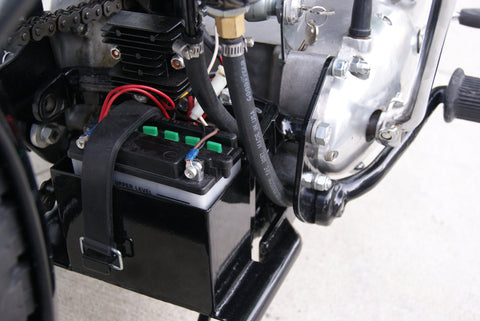 CHKC Battery Box
$ 50.00
Brand Choppahead
Made by hand in the Choppahead shop, tig welded and clean. Welds right in to our Triumph hardtail or custom applications. 
Battery strap is included!
Comes in raw steel finish  (pictured is a box installed on a bike that has been powdercoated black). 
For an additional $20, we can add a boyer box mount to the back of the battery box - this works perfect to hide the boyer ignition box on bikes where you cant hide it under the gastank.