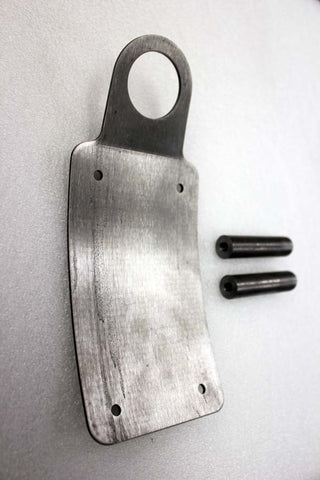 Builder Kit for Lucas Mini-Light (curved plate)
$ 45.00
Brand Choppahead
CHOPPAHEAD MADE IN THE USA!!!!
Light/Plate bracket kits made specifically for our Lucas mini style tail lights.  This one has a curved license plate bracket area. (See our other items for a flat one). Our builder kits give you mounting flexibilty, and a clean setup when you're done!  Each kit comes with a plate setup and two threaded bungs that you can place and weld on the plate to fit your custom application. 
This is one of the sleekest and slickest side mount setups out there.  And priced below a lot of Chinese imported junk that other shops try and push out there!   Perfect for your chopper, bobber, custom, cafe or whatever!  
**Add a Lucas Mini-Light and save $5!