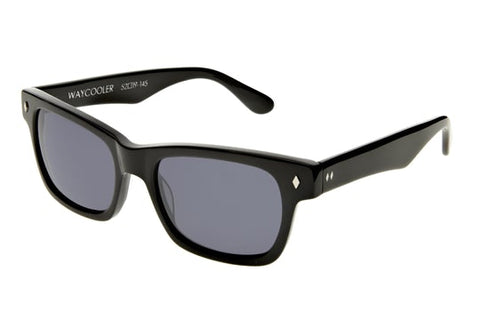 Tres Noir "Waycooler" Sunglasses - Gloss Black
$ 89.99
Brand Tres Noir
Tres Noir "Waycooler" Sunglasses (Gloss Black)
Tres Noir handmade optics are a collection of handmade acetate framed sunglasses produced in limited quantities. The collection provides unique but classic sunglasses. A sunglass that is not mass-produced is what Tres Noir is all about. Based on Southern California culture- rock n'roll, action sports, and lowbrow art, the brand, Tres Noir has really come to life.



About Tres Noir Glasses:

All plastic frames are made in limited quantities of handmade acetate. Metal frames are made of 100% hypo-allergenic monel. - Lenses are made of shatterproof European CR39 and provide 100% UVA and UVB protection. - Hinges are factory milled and all styles feature silicon coated screws. All Tres Noir Glasses come with their own Tres Noir Case.