FREE DOMESTIC SHIPPING
ON ALL ORDERS OVER $100
Shop Location
13 County Road E.Freetown, Ma 02717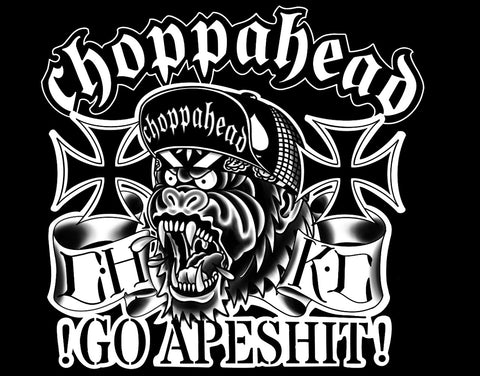 Apesh!t T
$ 20.00
Brand Choppahead
Go apeshit!  Enough said! 
Drawn by our brother and tattoo artist extrarodinaire, Dan Tantillo of Atomic Ink.
Little ape head logo on front left chest, big graphic on the back (pictured) - as always our shirts are printed on Bayside, heavy weight, preshrunk cotton T's that are MADE IN THE USA!!!