FREE DOMESTIC SHIPPING
ON ALL ORDERS OVER $100
Shop Location
13 County Road E.Freetown, Ma 02717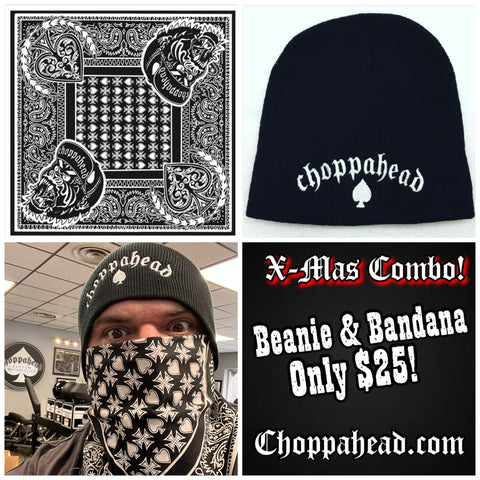 Only -6 left!
Beanie & Bandana Holiday Combo Deal!
$ 25.00
Brand Choppahead
This product is unavailable
SOLD OUT - NO MORE BANDANAS - YOU DONE MISSED OUT!  (we may do more bandanas in future...)
For a limited time get one of our winter beanies and USA Made bandanas for only $25!