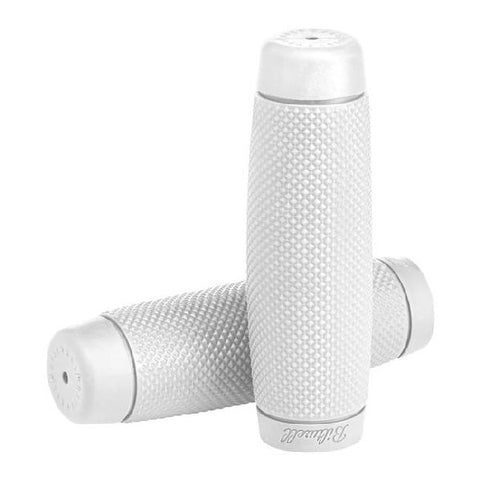 Biltwell Recoil Grips - White (7/8")
$ 19.95
Brand Biltwell
White colored Recoil grips from Biltwell, for 7/8" diameter handlebars.
Construction: Injection-molded Krayton synthetic rubber
Fitment:  7/8". These grips are made from the same material used in dirt bike and BMX grips: Kraton Rubber. They are softer and more comfortable but also wear quicker. Just like a dirt bike, plan on changing them often, depending on how hard you ride and in what conditions.
Details:  We recommend using WD-40 to install the grips and suggest letting them dry overnight. Adding a ring of safety wire on each end is a standard moto practice and all of our grips have grooves to accommodate this.  DO NOT USE BRAKE/CARB CLEANER ON THESE!!!!