FREE DOMESTIC SHIPPING
ON ALL ORDERS OVER $100
Shop Location
13 County Road E.Freetown, Ma 02717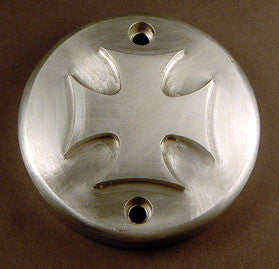 Iron Cross Points Cover for Triumph
$ 30.00
Brand Choppahead
Choppahead is proud to present these top-shelf supreme quality aluminum Triumph points covers. They are precision CNC cut and are so rad that they steadily gleam the cube. You need this cover to freshify your Triumph chopper, bobber, or custom. Let em know how you roll.
FIts 1963+ Triumph 500/650/750 Motorcycles 
Also available in black or contrast cut. 
Also available in spade design.