FREE DOMESTIC SHIPPING
ON ALL ORDERS OVER $100
Shop Location
13 County Road E.Freetown, Ma 02717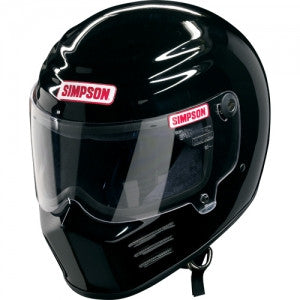 Simpson Outlaw Bandit Helmet - Gloss Black
$ 514.95
Brand Simpson
The Simpson Outlaw Bandit has all of the classic Bandit styling, but with some added features to make it more aerodynamically stable when you're standing at 12 o'clock.
A wider field of view
and a redesigned shell improves rider visibility and minimizes helmet lift at high speeds. Meeting
Snell M2015 
and
DOT
safety ratings, the Outlaw Bandit is as tough as it looks, and guaranteed to turn heads.
Snell M 2010 approved and DOT Rated
Best for Motorcycle
Chin air ram duct for improved air circulation, reduced lift counter measures
Clear, Smoke, Amber, Iridium and Mirrored replacement shields are available